The Las Vegas Raiders of Oakland bring a new identity to the league, one that compares to your parents getting a divorce but still living in the same house and sleeping together in the same bed with the twist of one of your parents is way better than the other (Las Vegas).  With their new persona, the now winning Raiders, coming off a 12-4 season last year, are no longer the fucking cool, bad ass, don't give a fuck, rule breakers from Compton.  Guys like Aldon Smith (DUI, marijuana, and hit and run charges), Ronaldo McClain (assault, battery, and gun charges), and Sebastion Janikowski (many drugs and alcohol charges) worked their asses off to build that "hard as fuck" reputation, but winning records and MVP caliber players (Khalil Mack…you read right) don't fit the ideal.  Naturally, a team will take over as the new halfway house of the NFL because that's simply the way mother nature works.  Actually, the process started almost a year ago.
Remember during the NFL owners meetings, the owners voted 31-1 to allow the Raiders to make their way to Sin City with the only no coming from the Miami Dolphins.  This is what owner, Stephen Ross said about why he voted no: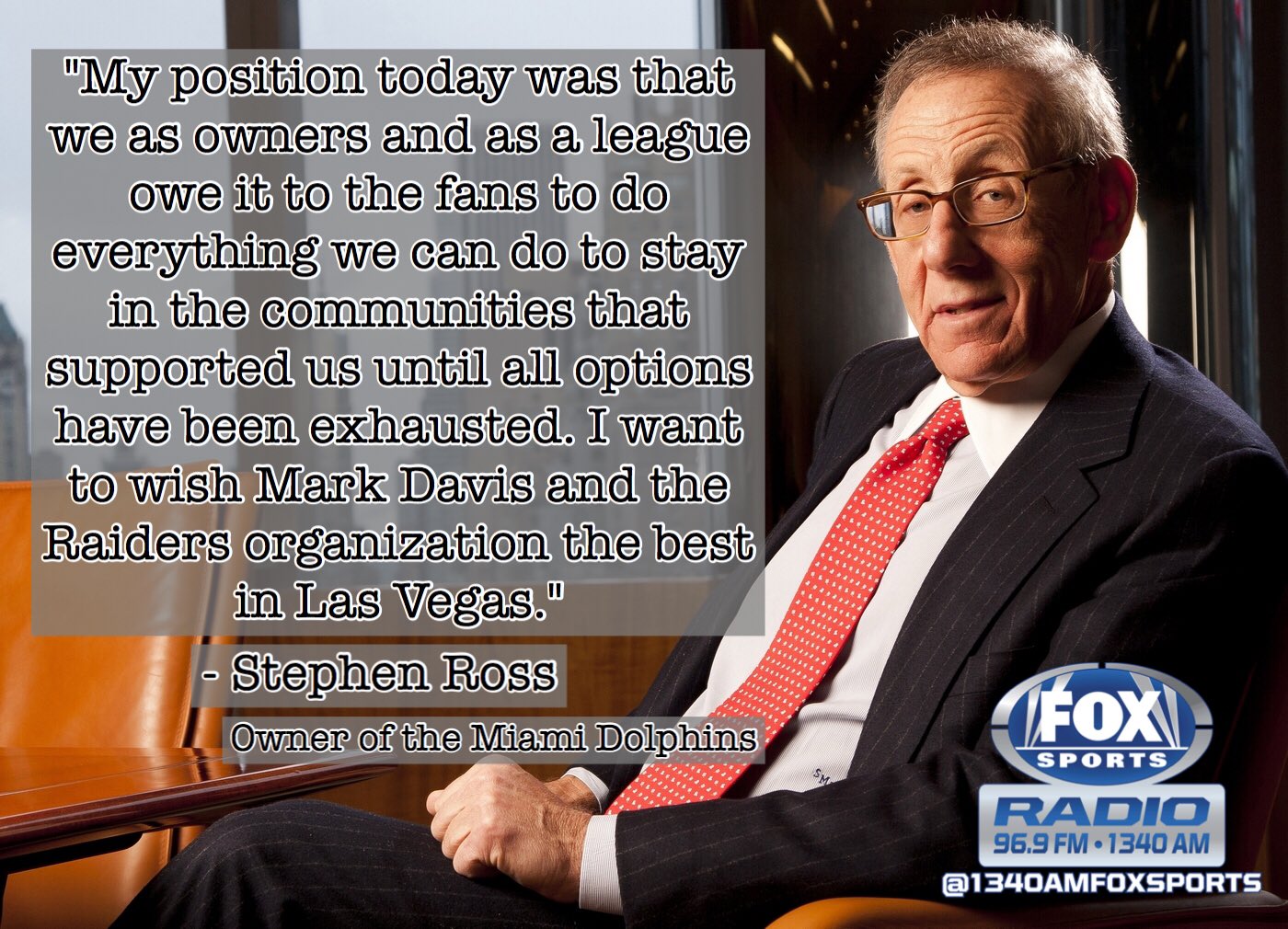 The real estate tycoon seemingly tried to look like a good guy in the situation by backing up the Oakland Raiders fans in Oakland, but really he was covering his own ass.
His plan worked about as well as Brandon Knight trying to stop DeAndre Jordan from dunking on him.  When the Miami Dolphins drafted Laremy Tunsil with the 13th overall pick of the 2016 NFL draft moments after a video was released on his twitter account of him smoking out of a bong, which lives as easily the best power move in NFL Draft history, they begin their descent as the new Oakland Raiders.
Then today, the Dolphin signed ex-Rams safety TJ McDonald, who was recently suspended 8 games for violated the NFL substance abuse policy when he pleaded guilty to reckless driving under the influence (only if he had been driving with a little caution).  This move officially placed them at the top of the bottom of desperate NFL franchises.
Oakland Raiders fans:  If you can't get over the Raiders leaving you again, you can be easily welcomed into the Miami Dolphin family.
-Connor Wears